NON-MOULDABLE ADHESIVE FILM
Adhesive film made from a special patented resin that leaves no residue.
Thin film with transparent background, suitable for decorating glass objects, adheres easily to glossy and porous surfaces.
Resin resistant to heat up to 150º and water. Patented resin .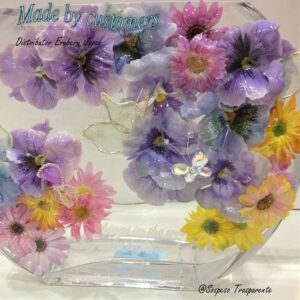 Instructions for use: cut out, remove the protective film a little at a time and position gradually, letting air bubbles escape; use a clean cloth if necessary.
These adhesive films can be combined with printed films to create backgrounds and three-dimensional effects.